Excellent and Reliable Legal Representation.

That's our Core.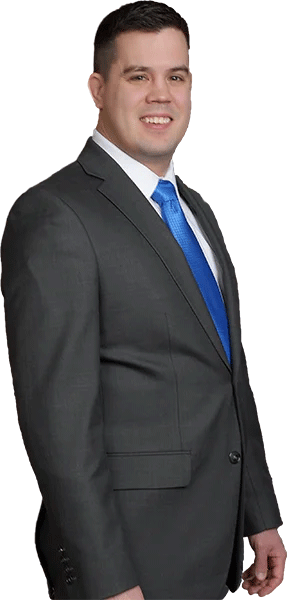 IDAHO DIVORCE AND CHILD CUSTODY ATTORNEY
Having humble beginnings, Joe was born and raised on a farm in a Southern region of Kansas. He decided to enlist in the U.S. Air Force and was stationed in Mountain Home, Idaho during his assignment.
After fulfilling his duties in the military, he attended law school at Washburn University School of Law and made an academic distinction by graduating with Dean's honors and earned certificates for his academic distinction.
Prior to starting his own law firm, he earned his experience as a legal practitioner in Crowley Fleck PLLP and Tolliver Law Firm based in Billings, MT. Despite the location of both offices, he was able to provide services not only in the state of Montana but also in North Dakota, and Wyoming in multiple areas of law.
Now managing his own law firm based in Idaho, Joe has mediated over 200+ cases of divorce and child custody in the state. With his expertise, he understands that legal issues involving divorce and child custody are far more stressful to handle alone. That is why he aspires to provide his clients with excellent legal representation by achieving the best possible outcome to any scenario regardless how different and complicated it may seem.
EDUCATION AND ACADEMIC DISTINCTION

I was very impressed with Joe Frick Law, PLLC. They took great care of me and my case. They led me through my case in a way that was easy to understand, and I was very happy with the result. I highly recommend them to anybody for your legal needs.

Joe is amazing. Not only did he help us get the settlement we'd hoped for but he continues to check in on us and our son to see how he's doing. Joe goes above and beyond for his clients. I'd recommend him to all my friends and family!

He was amazing. He answered any questions I had about my case. He knew exactly what he was doing. I highly recommend hiring him!
Montana's Professional and Expert Family Lawyer
Our core as as Divorce and Family Law Firm is to provide families in Montana the aid and support that they deserve in the most challenging and difficult chapter of their life.
We believe that even if relationships fall apart, you (and your child) still need to press on, and pursue the life you truly deserve.
Our dedicated divorce and family law attorney – Joseph Frick, can walk you through with the process by:
Providing the most comprehensive study of your case so that you can make a sound decision.

Creating a strategized plan on how to win your case.

Aiding you with a financial solution if you are struggling in settling attorney fees.
We understand that each family law case varies and might get messy, but no matter how complicated your case is, we're here to help. If you are ready, and have the courage to take the first step, just fill out the form on the right side or contact us at 406-206-3456.