HELPING PEOPLE get more time with the kids
And not get taken advantage of by their ex.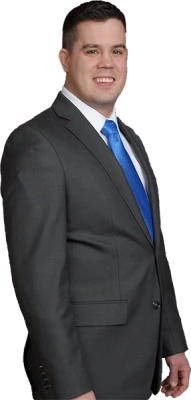 Representation that Protects Your Rights During Divorce
Family law matters are often challenging to navigate when issues of divorce, child custody and support, and other related disputes come to a head. This makes finding the right Montana divorce attorney to represent your case vital to ensuring your rights do not get trampled in the process. 
Montana Divorce Law Firm provides professional legal counsel to those needing a divorce lawyer that can not only accomplish this but keep the best interests of their family at heart, whether in mediation or the courtroom.
We Can Make a Difference When Nothing Else Will
Emotionally charged family law issues like custody and divorce can cause communication breakdowns that ruin any chance of productive outcomes. This new transition may prove extremely painful and frustrating, which makes protecting you and your children's futures essential. Montana Divorce Law Firm provides great care and concern when our clients face this time of change so that they can move forward and heal as a family.
We will strive to protect your parental rights, the financial security of you and your children, and make sure that all involved parties are treated with respect. Our attorneys are well-versed in family law matters such as adoption, name changes, child support agreements and modifications, guardianships, prenuptial agreements, and restraining orders.
We understand how emotionally trying these types of proceedings can be and take a proactive approach to ensure that our clients receive the best outcome possible. We provide quality legal representation while still keeping costs reasonable so that our clients don't feel overwhelmed financially by their divorce or other family law issue. Contact a Billings Divorce Lawyer today for an evaluation of your case and let us help you begin a new chapter in life.
Together we can protect your future and that of your family. We look forward to serving you in any way we can.

Divorce Law

Family Law

Child Custody
Don't face serious family law matters alone. We are here to provide you with the guidance and representation you need to make the best decision for yourself and your loved ones. Wherever you may be in Montana, we are here to help.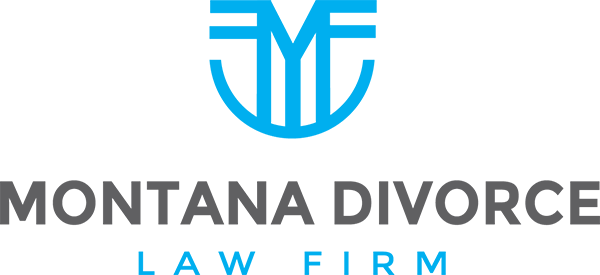 Supportive and Compassionate Family Law Representation
Strenuous separations require legal professionals with a demonstrated track record of overcoming tough family law cases that may feel impossible. At Montana Divorce Law Firm, we know what it takes to make the un-winnable a success for families going through divorce and custody issues.

Highly Skilled and Qualified Attorneys
The attorneys at Montana Divorce Law Firm have years of combined experience that you can count on for the best possible outcome for your family law situation.

Demonstrated Track Record Backed by Client Reviews
Choosing Montana Divorce Law Firm means you get lawyers with experience across numerous areas of family law, including support order modification, custody, contested divorce, adoption, and more.

Honest Assessment of Your Case
Our firm believes in honesty and never provides advice based on the exaggeration of potential outcomes. We only deal in legal counsel that is honest and open about what to expect.

Open Communication
We never make our clients chase after us via the phone or email for answers. Keeping you up-to-date on the latest case status and addressing any concerns you may have are a top priority for our legal team.

Compassionate Client Experience
At Montana Divorce Law Firm, we deal in compassion. Every case is unique and deserves representation that best represents the needs of you and your family.
Send us a message or call to schedule your free consultation right now.
Brief Overview of Family Law Case Options
How long will my case take?
Each and every case is unique as each and every family that we have ever represented is different. There are different factors and circumstances that must be addressed on a case by case basis each time.
That being said, the case could take a relatively short amount of time like 30 – 45 days if both parties come into the process with all of the major items agreed upon including child support, child custody,  spousal support agreements, division of the marital property, and any other provision needed to finalize the divorce. We understand you want to make the right decision for you, your family, and your future. We are the Billings divorce lawyers to help navigate the process. 
That being said, the more complex the case is, the longer the divorce proceedings are going to last. If each item that has to be decided is fought tooth and nail, it could take over a year to complete the case. 
How much is going to cost?
This factor pretty much directly correlates with how long the case will take. The more complex the case is, generally, the more the case is going to cost.

I was very impressed with Joe Frick Law, PLLC. They took great care of me and my case. They led me through my case in a way that was easy to understand, and I was very happy with the result. I highly recommend them to anybody for your legal needs.

Joe is amazing. Not only did he help us get the settlement we'd hoped for but he continues to check in on us and our son to see how he's doing. Joe goes above and beyond for his clients. I'd recommend him to all my friends and family!

He was amazing. He answered any questions I had about my case. He knew exactly what he was doing. I highly recommend hiring him!
Montana's Professional and Expert Family Lawyer​
Our core as as Divorce and Family Law Firm is to provide families in Montana the aid and support that they deserve in the most challenging and difficult chapter of their life.

We believe that even if relationships fall apart, you (and your child) still need to press on, and pursue the life you truly deserve. Our dedicated divorce and family law attorney – Joseph Frick, can walk you through with the process by:
Providing the most comprehensive study of your case so that you can make a sound decision.
Creating a strategized plan on how to win your case.
Aiding you with a financial solution if you are struggling in settling attorney fees.

We understand that each family law case varies and might get messy, but no matter how complicated your case is, we're here to help. If you are ready, and have the courage to take the first step, just fill out the form on the right side or contact us at 406-206-3456.